The testimonials on our website are only with a view to share experiences and opinions of people who have experienced our services. These are individual opinions and do not imply or suggest any medical claims or should not be considered as a medical advice.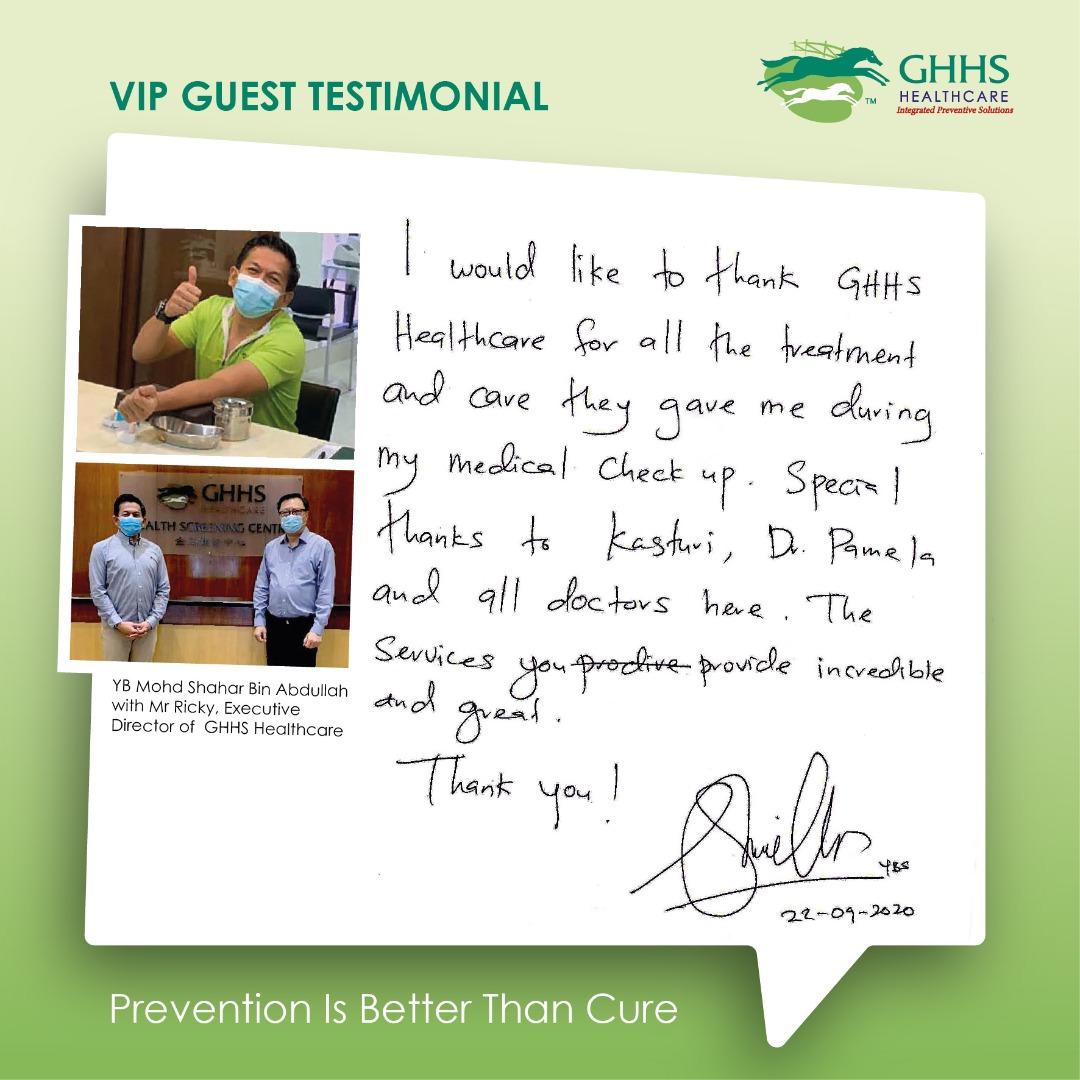 I would like to thank GHHS Healthcare for all the treatment and care they gave me during my medical checkup. Special thanks to kasthuri, Dr. Pamela and all doctors here , The service you provide incredible and great. Thank you!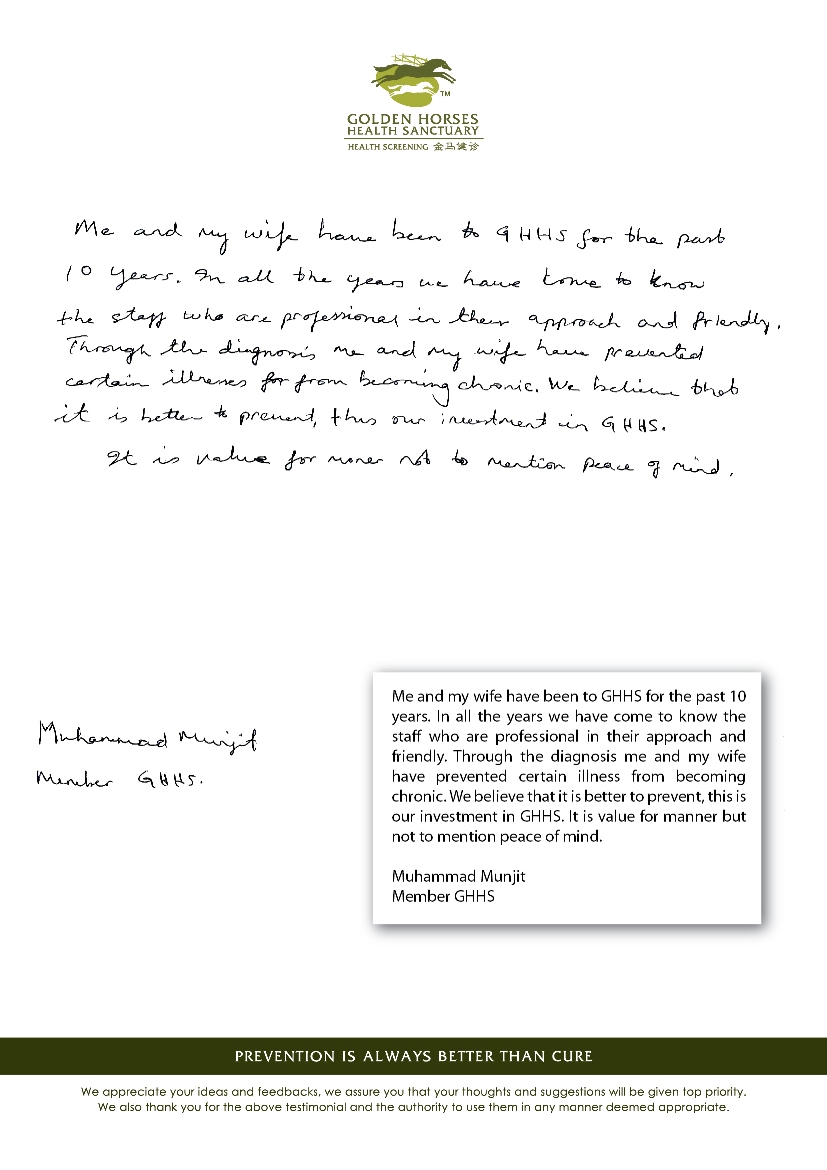 Me and my wifre have been to GHHS for the past 10 years. In all the years we have come to know the staff who are professional in their approach and friendly. Through the diagnosis me and my wife have prevented certain illness from becoming chronic. We believe that it is better to prevent, this is our investment in GHHS. It is value for manner but not to mention peace of mind.
Muhammad Munjit
Meber GHHS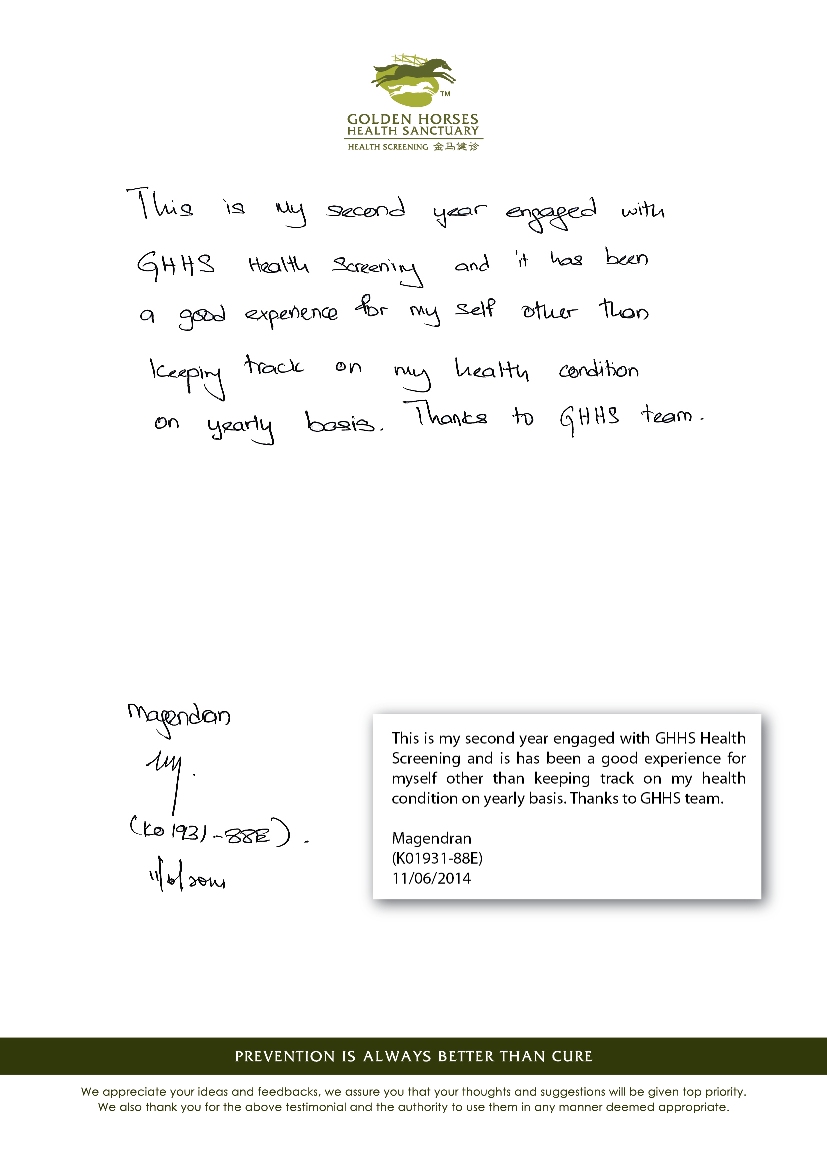 This is my second year engaged with GHHS Health Screening and is has been a sgood experience for myself other than keeping track on my health condition on yearly basis. Thanks to GHHS team.
Magendran
(K01931-88E)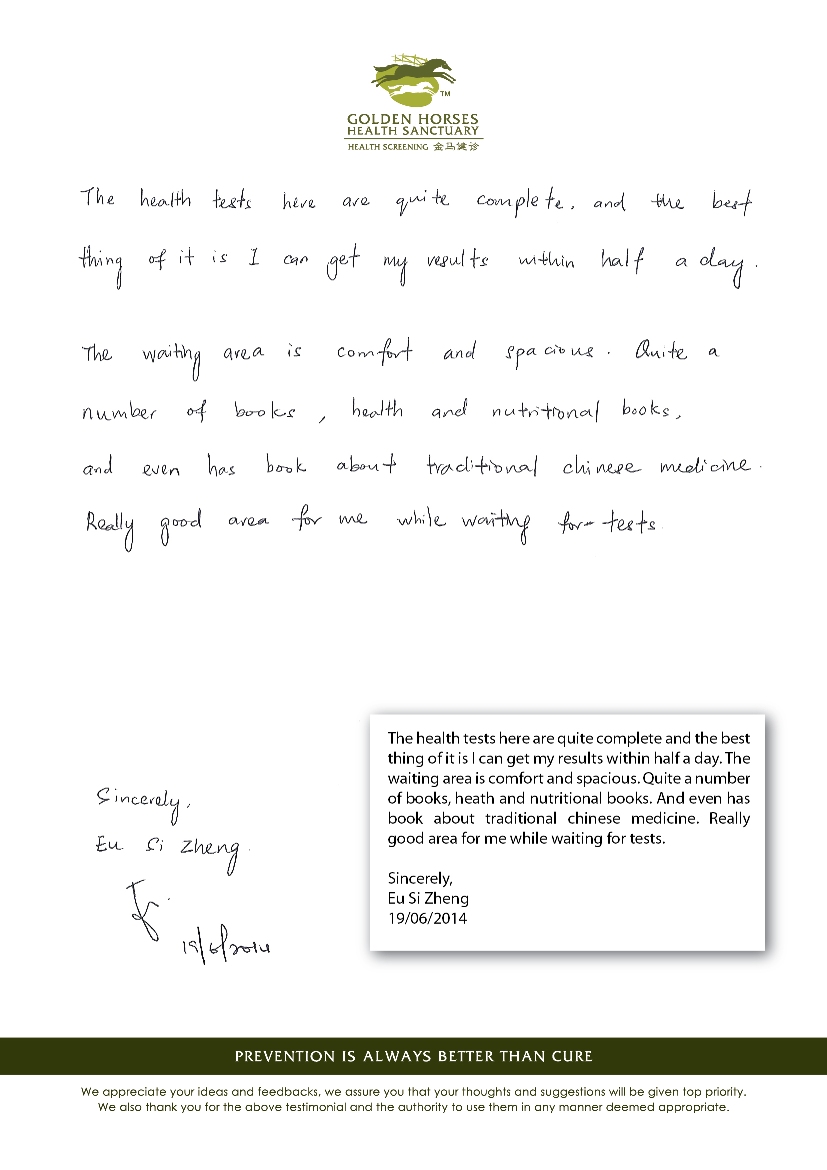 The health tests here are quite complete and the best thing of it is I can get my results within half a day. The waiting area is comfort and spacious. Quite a number of books, health adn nutritional books. And even has book about traditional chinese medicine. Really good are for me while waiting for tests.
Sincerely,
Eu Si Zheng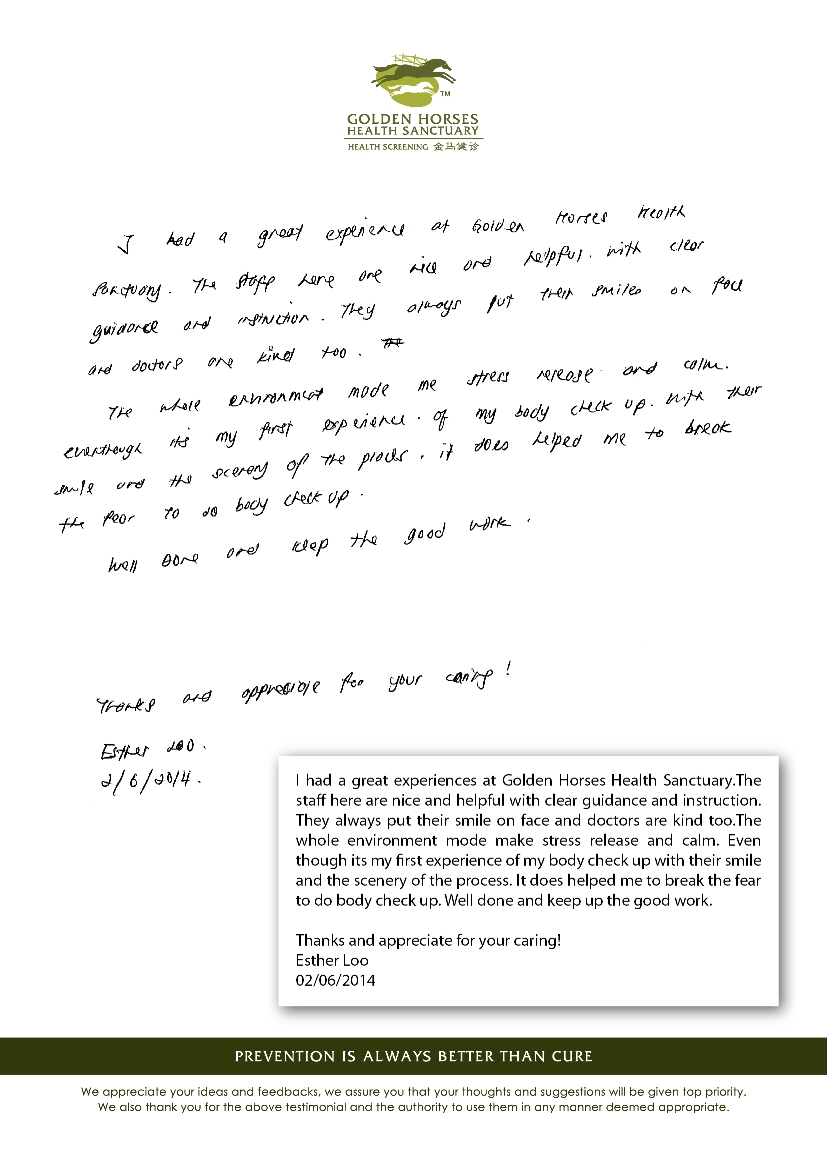 I had a great experiences at Golden Horses Health Sanctuary. The staff here are nice and helpful with clear guidance and instruction. They always put their smile on face and doctors are kind too. The whole environment mode make stress release and calm. Even though its my first experience of my body check up with their smile and the scenery of the process. It does helped me to break the fear to do body check up. Well done and keep up the good work.
Thanks and appreciate for your caring!
Esther Loo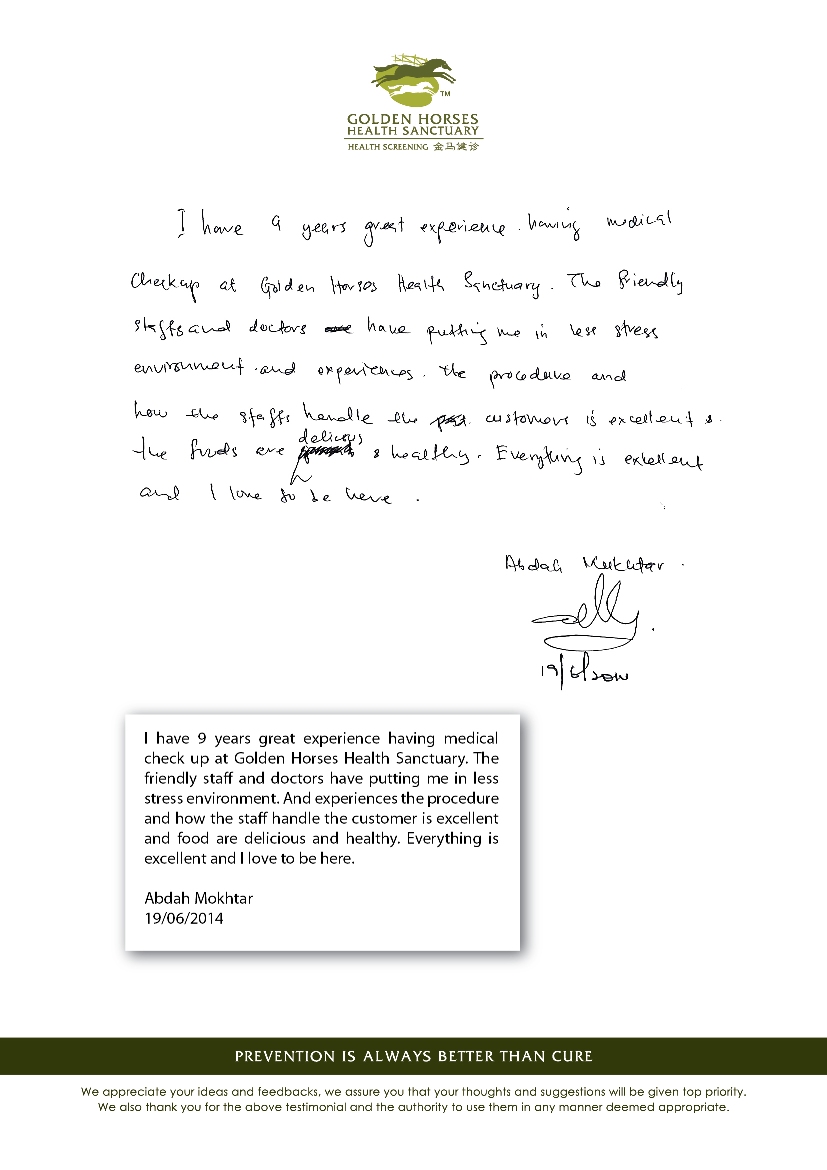 I have 9 years great experience having medical check up at Golden Horses Health Sanctuary. The friendly staff and doctors have putting me in less stress environment. And experiences the procedure and how the staff handle the customer is excellent and food are delicious and healthy. Everything is excellent and I love to be here.
Abdah Mokhtar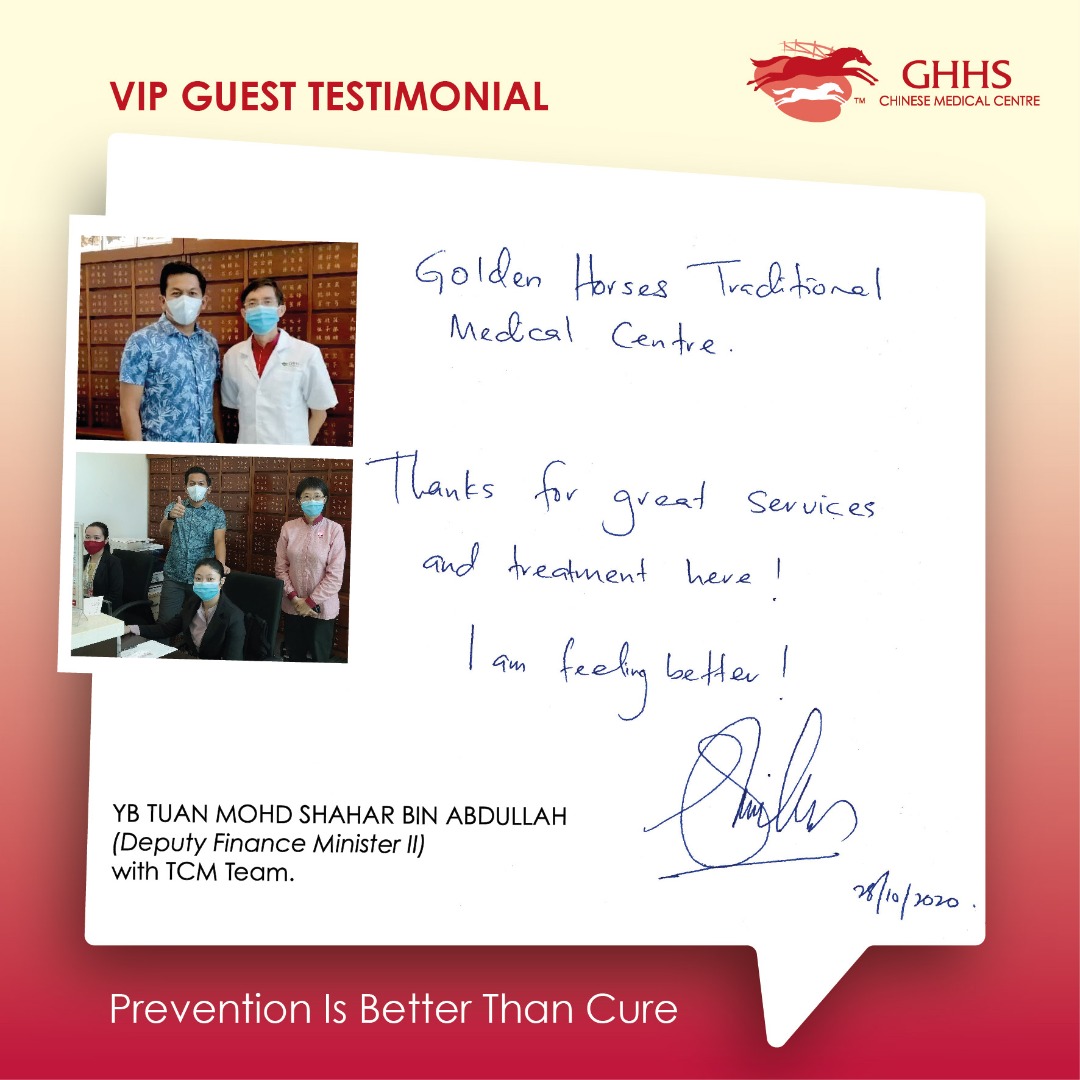 Golden Horses Traditional Medical Centre
Thanks for great Service and treatment here!
Im feeling better!
YB Tuan Mohd Shahar Bin Abdullah
(Deputy Finance Minister II)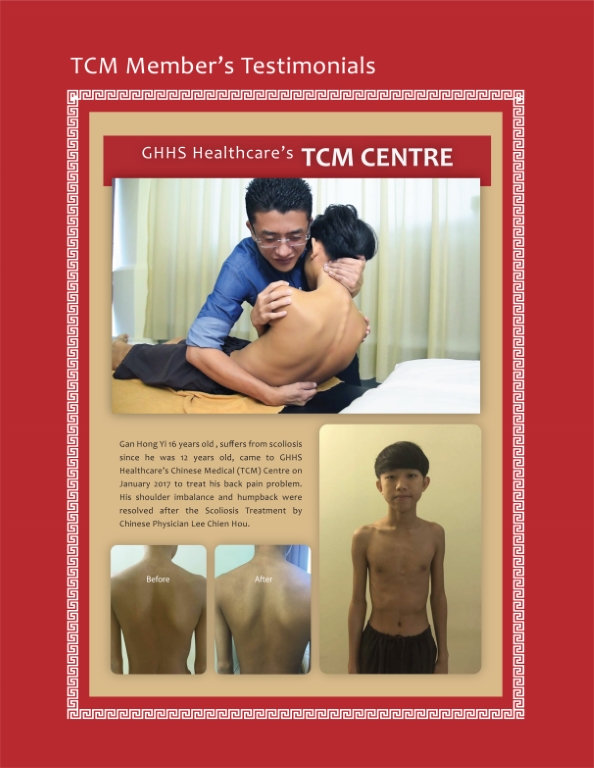 Gan Hong Yi 16 years old , suffers from scoliosis since he was 12 years old, came to GHHS Healthcare's Chinese Medical (TCM) Centre on January 2017 to treat his back pain problem.  His shoulder imbalance and humpback were resolved after the Scoliosis Treatment by Chinese Physician Lee Chien Hou.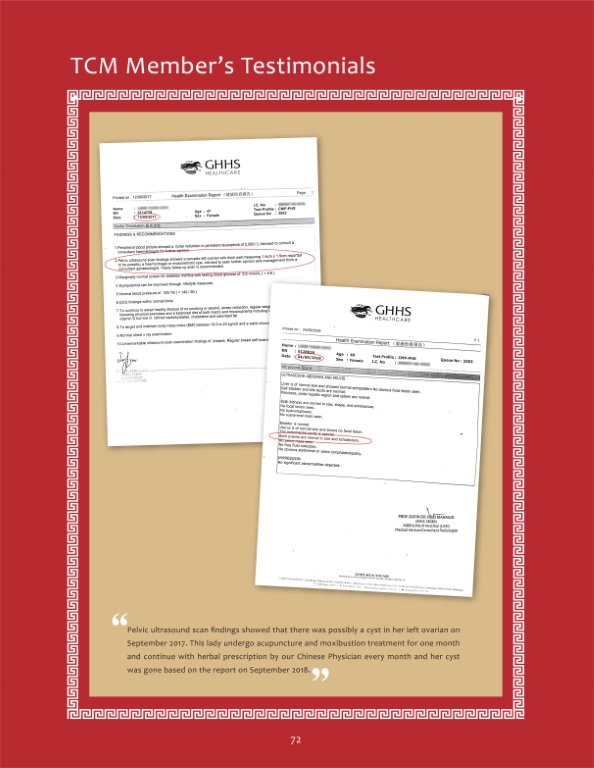 Pelvic ultrasound scan findings showed that there was possibly a cyst in her left ovarian on September 2017. This lady undergo acupuncture and moxibustion treatment for one month and continue with herbal prescription by our Chinese Physician every month and her cyst was gone based on the report on September 2018.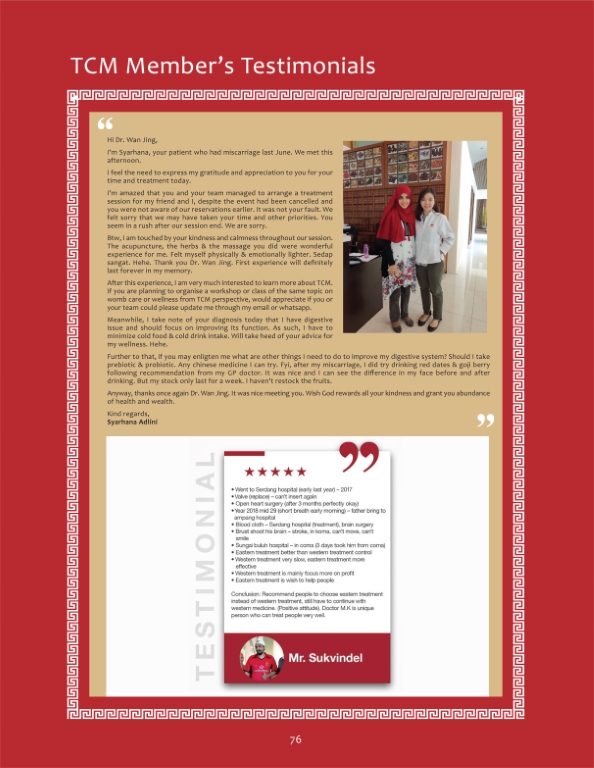 Hi Dr. Wan Jing,
I'm Syarhana, your patient who had miscarriage last June. We met this afternoon.
I feel the need to express my gratitude and appreciation to you for your time and treatment today.
I'm amazed that you and your team managed to arrange a treatment session for my friend and I, despite the event had been cancelled and you were not aware of our reservations earlier. It was not your fault. We felt sorry that we may have taken your time and other priorities. You seem in a rush after our session end. We are sorry.
Btw, I am touched by your kindness and calmness throughout our session. The acupuncture, the herbs & the massage you did were wonderful experience for me. Felt myself physically & emotionally lighter. Sedap sangat. Hehe. Thank you Dr. Wan Jing. First experience will definitely last forever in my memory.
After this experience, I am very much interested to learn more about TCM. If you are planning to organise a workshop or class of the same topic on womb care or wellness from TCM perspective, would appreciate if you or your team could please update me through my email or whatsapp.
Meanwhile, I take note of your diagnosis today that I have digestive issue and should focus on improving its function. As such, I have to minimize cold food & cold drink intake. Will take heed of your advice for my wellness. Hehe.
Further to that, if you may enligten me what are other things I need to do to improve my digestive system? Should I take prebiotic & probiotic. Any chinese medicine I can try. Fyi, after my miscarriage, I did try drinking red dates & goji berry following recommendation from my GP doctor. It was nice and I can see the difference in my face before and after drinking. But my stock only last for a week. I haven't restock the fruits.
Anyway, thanks once again Dr. Wan Jing. It was nice meeting you. Wish God rewards all your kindness and grant you abundance of health and wealth.
Kind regards,
Syarhana Adlini