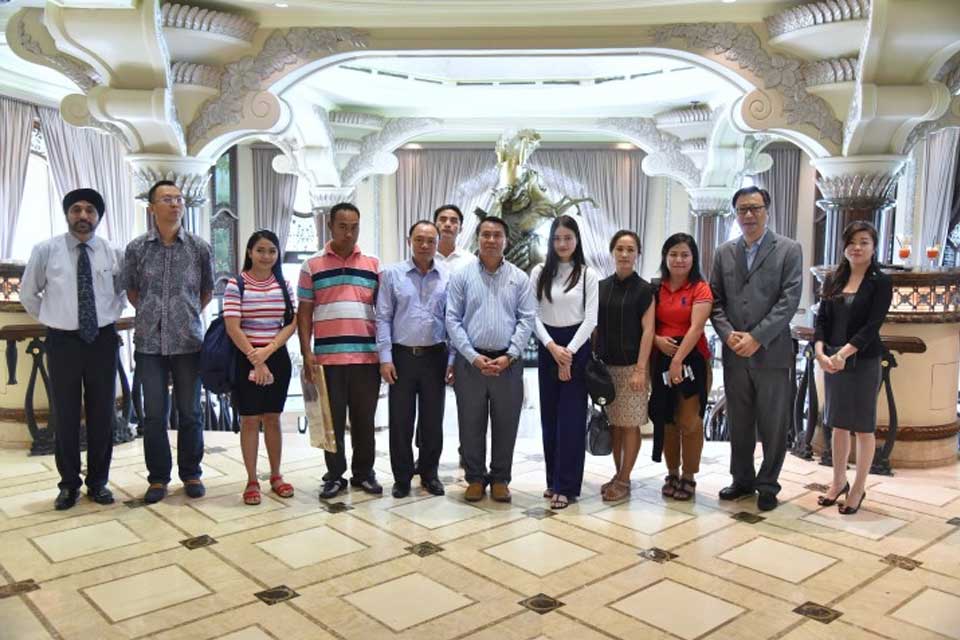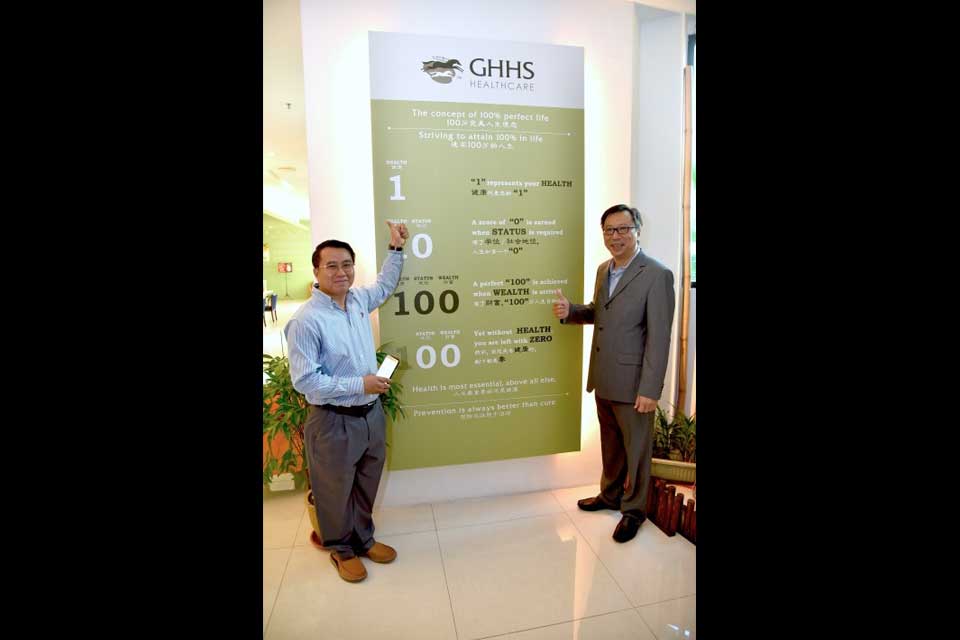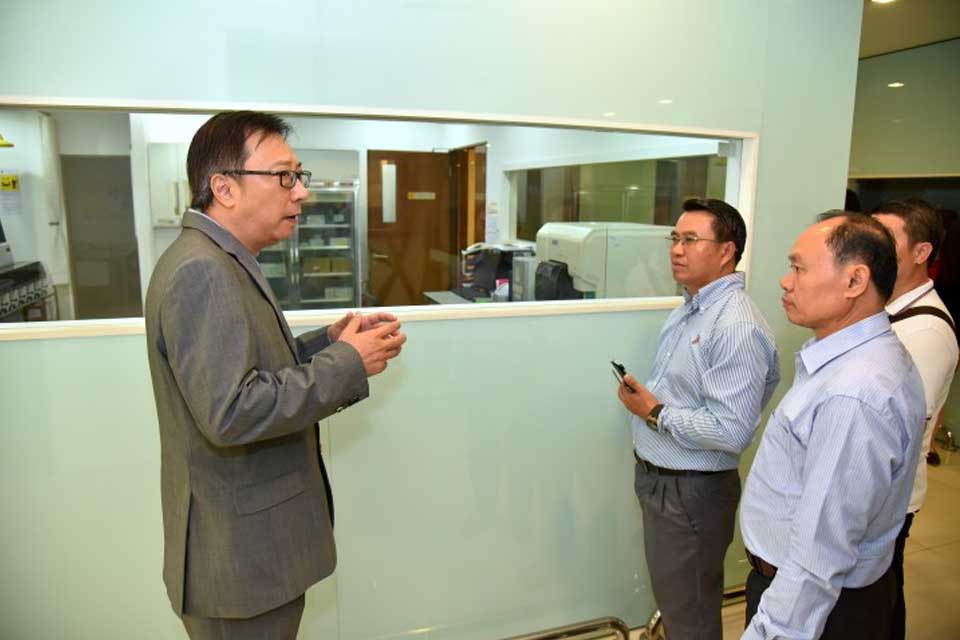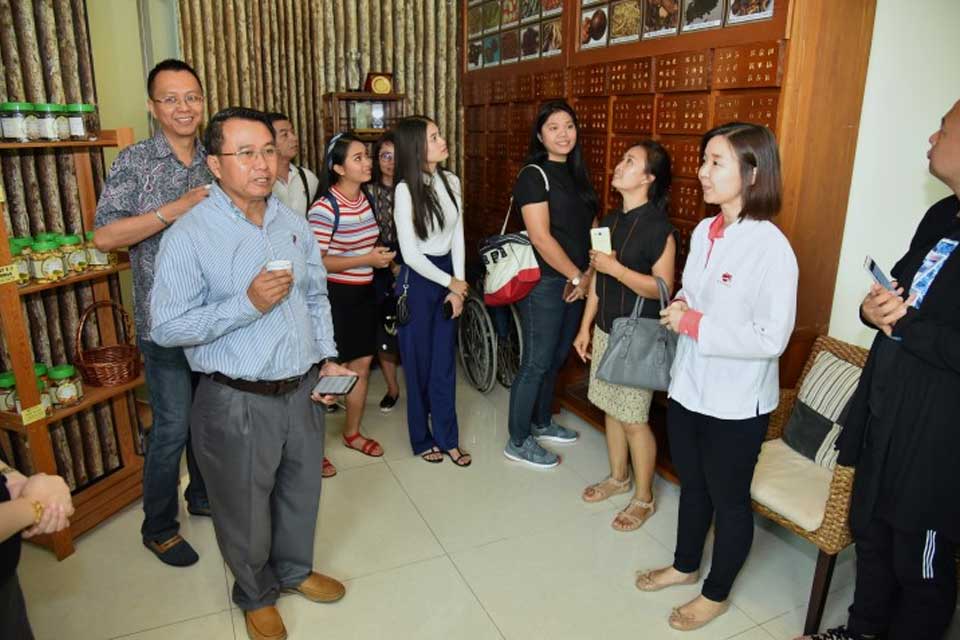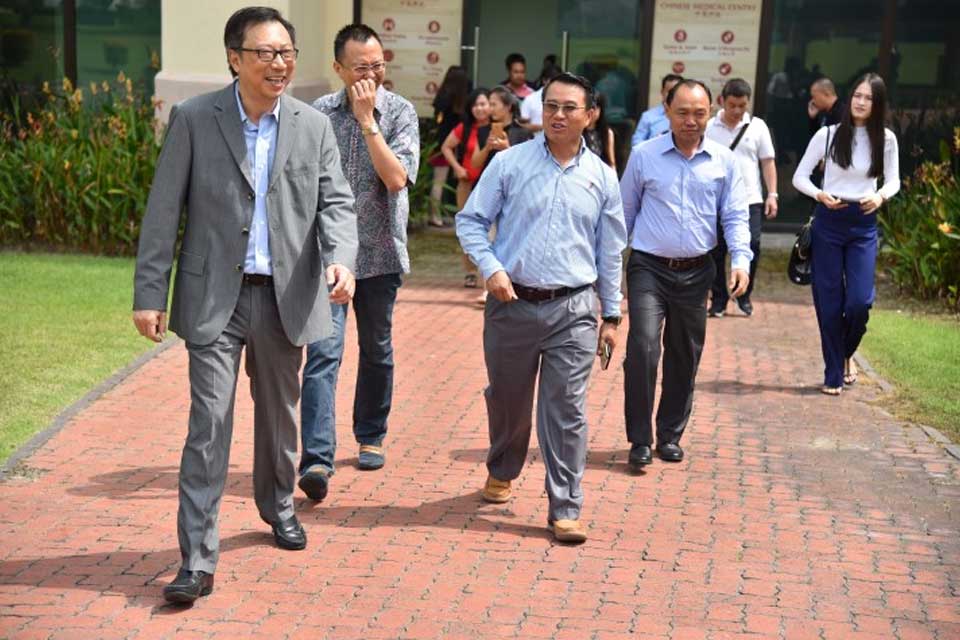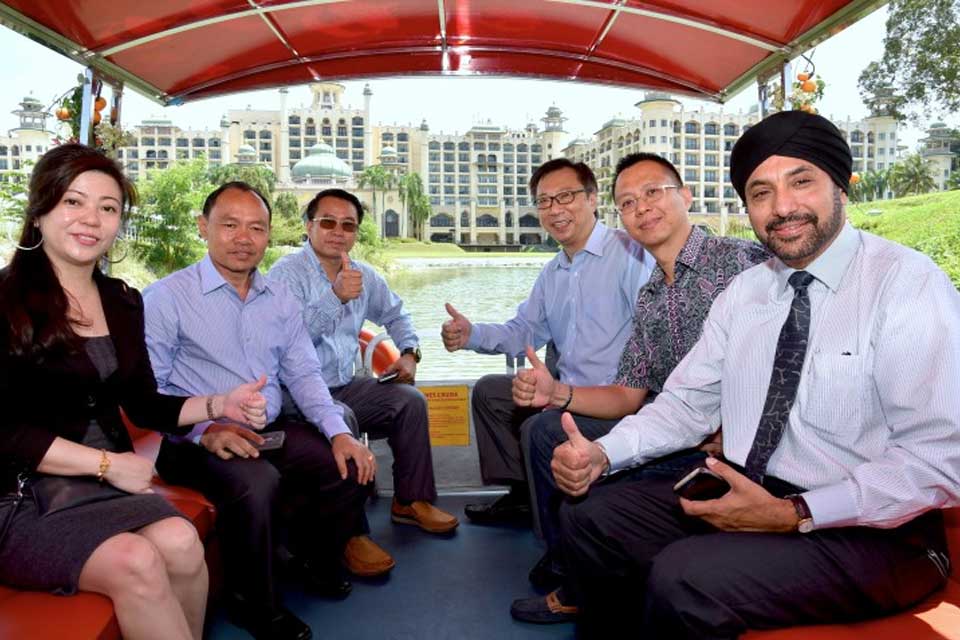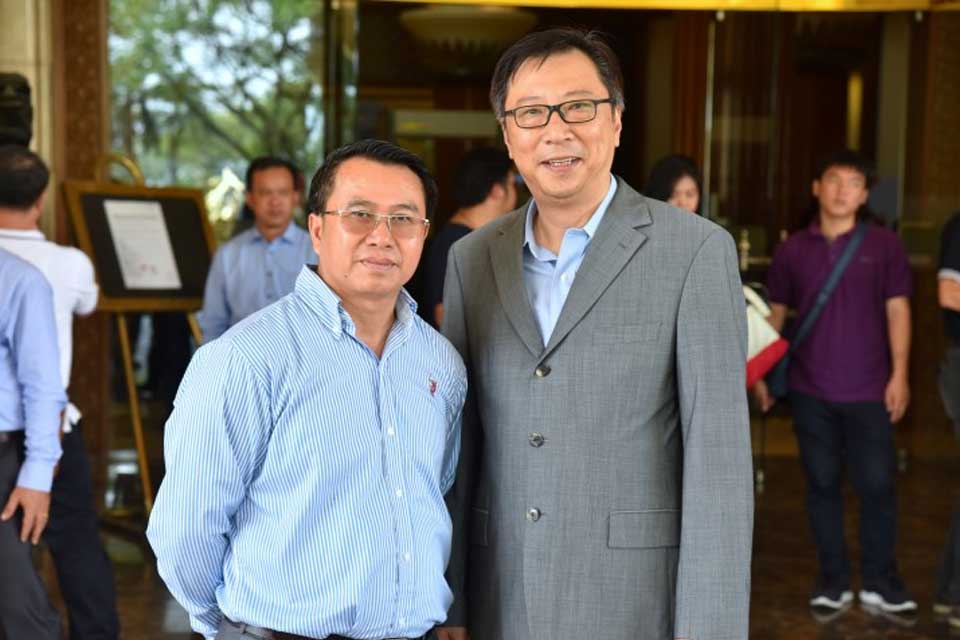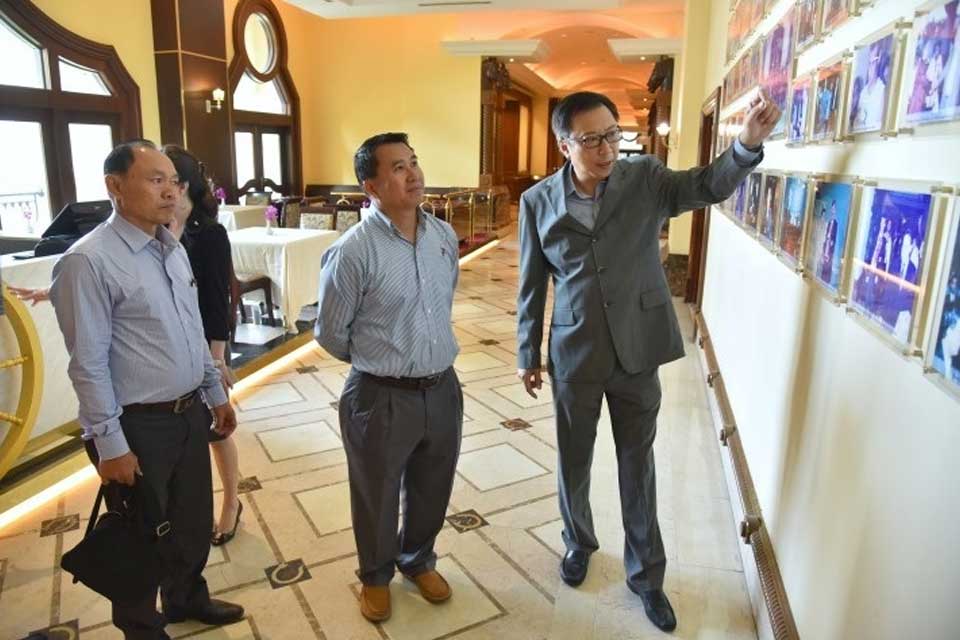 1. Tours Wealth Chairman, Mr. Henry Cheang, CEO Mr. Gurdial Singh AS & Tours Wealth Director Mr. TC Lam, accompanied by the governor of Laos Savannakhet Special Economic Zone Authority, Mr. Thongsay Sayavongkhamdy & other Laos Officials came to GHHS Healthcare for a site visit.
2. After a successful welcome ceremony, Mr. Ricky Yip, Executive Director of GHHS Healthcare was given a momentous token symbolizing the concept of Mines Wellness Concept to mark the beginning of a fruitful collaboration between the individual parties.
3. Our special guests were given a tour of our prestigious facility with our one stop integrated Healthcare Solution. On the left Mr. Ricky Yip showing Governor, Mr. Thongsay all esteemed guest who have visited us.
4. Our Philosophy of striving to attain 100% in life. We strive to achieve the marks of good life- health, wealth and status. These form the basis of that we call "The Concept of 100'. On the right Mr. Ricky Yip & Governor, Mr. Thongsay with our wall of Philosophy.
5. GHHS Healthcare established in 2001, along with our extended new wing to house our traditional Medical Centre, TCM. On the left Mr. Ricky Yip showing Governor, Mr. Thongsay GHHS Healthcare state of the art Technology, able to conduct over 1million laboratory test.
6. On the right Dr. Kung Wan Jing, giving a preview of our TCM facilities to Laos Governor, Mr. Thongsay.
7. We ended with a great 20min boat ride to view the landscapes of our facility adjacent to The Mines Golf Course.
8. We are proud of your excellency Mr. Thongsay sayavongkhamdy, Governor of Laos Savannakhet Special Economic Zone Authority visit to GHHS Healthcare today and presented our Executive Director Mr. Ricky Yip the concept of Mines Wellness Concept. We Hope for a great upcoming proud collaboration with Laos Savannakhet Special Economic Zone Authority