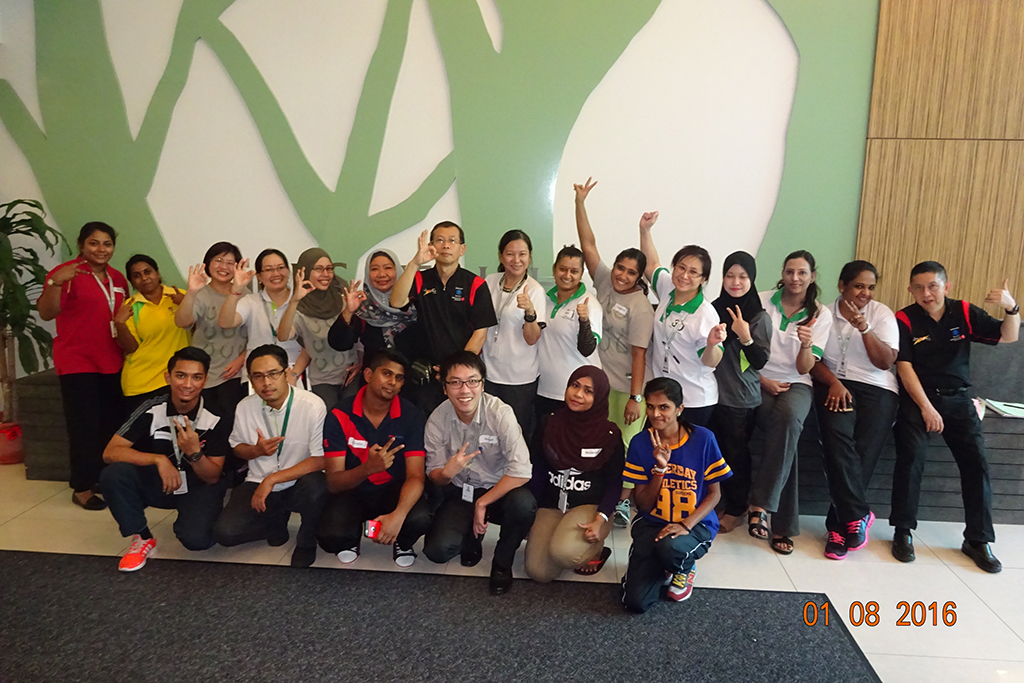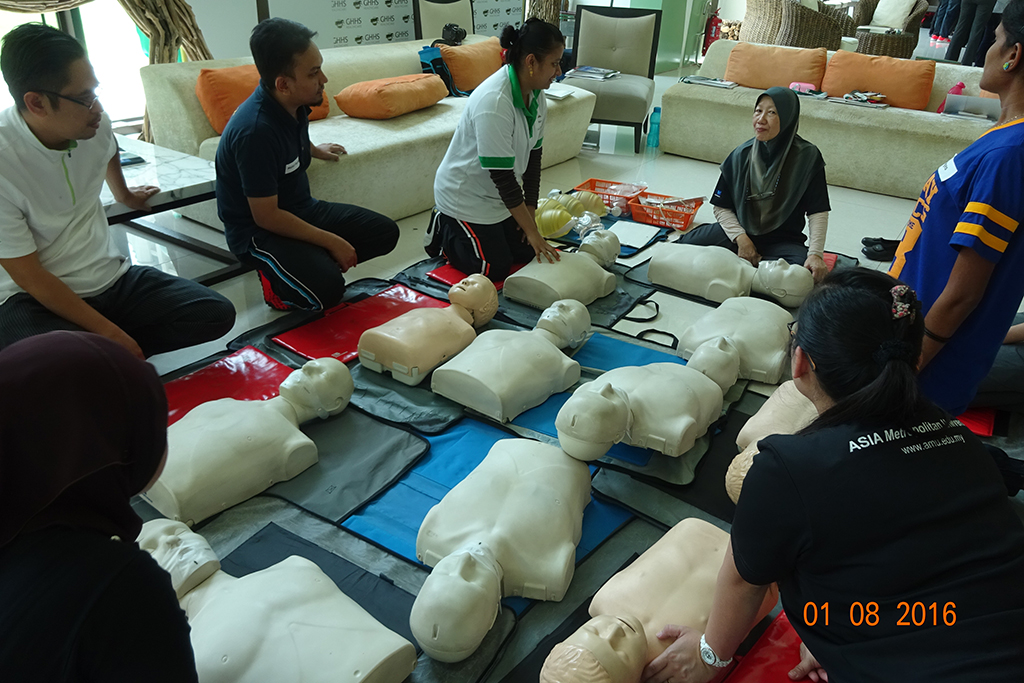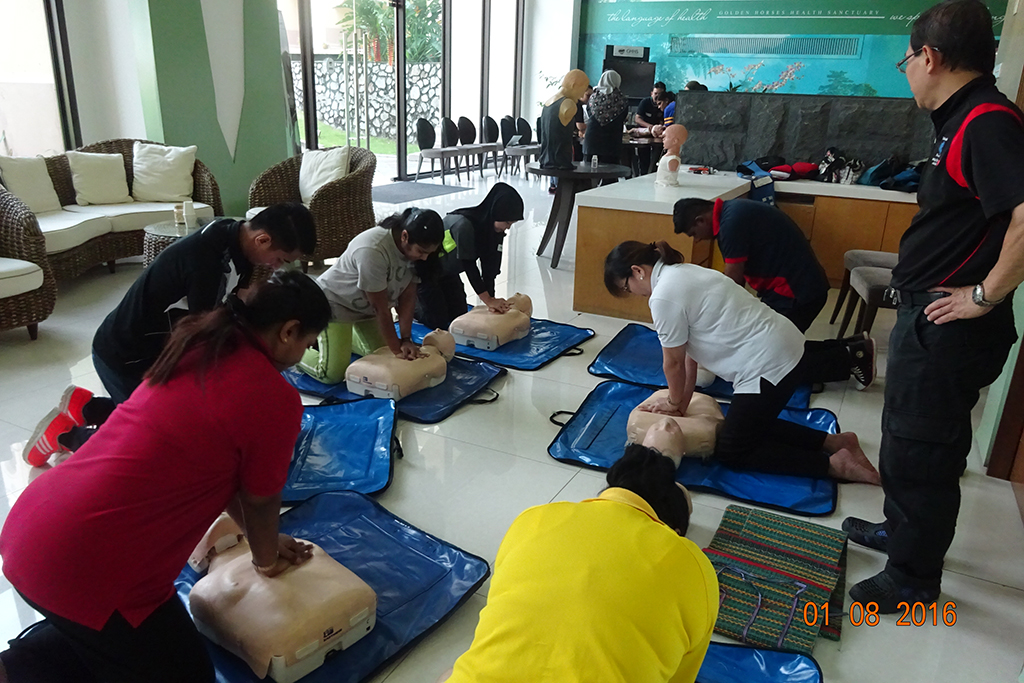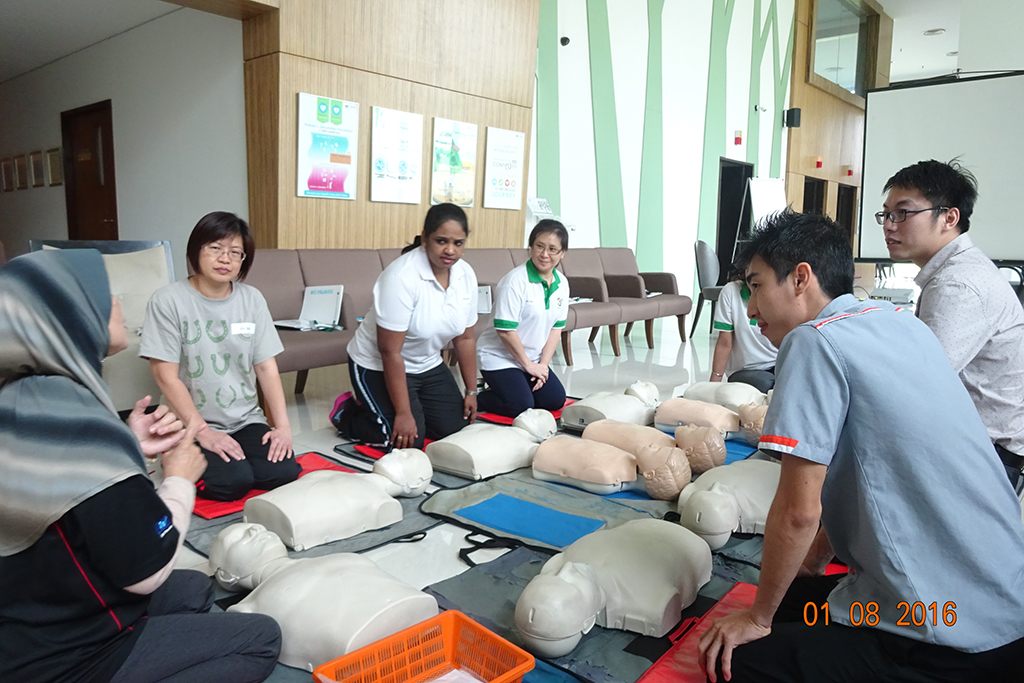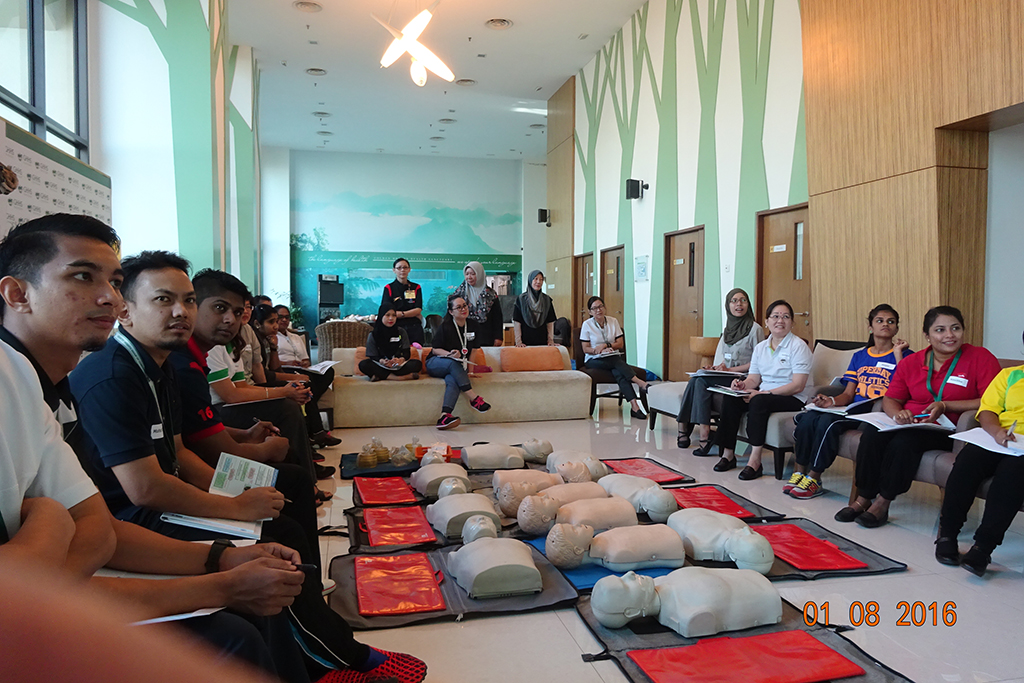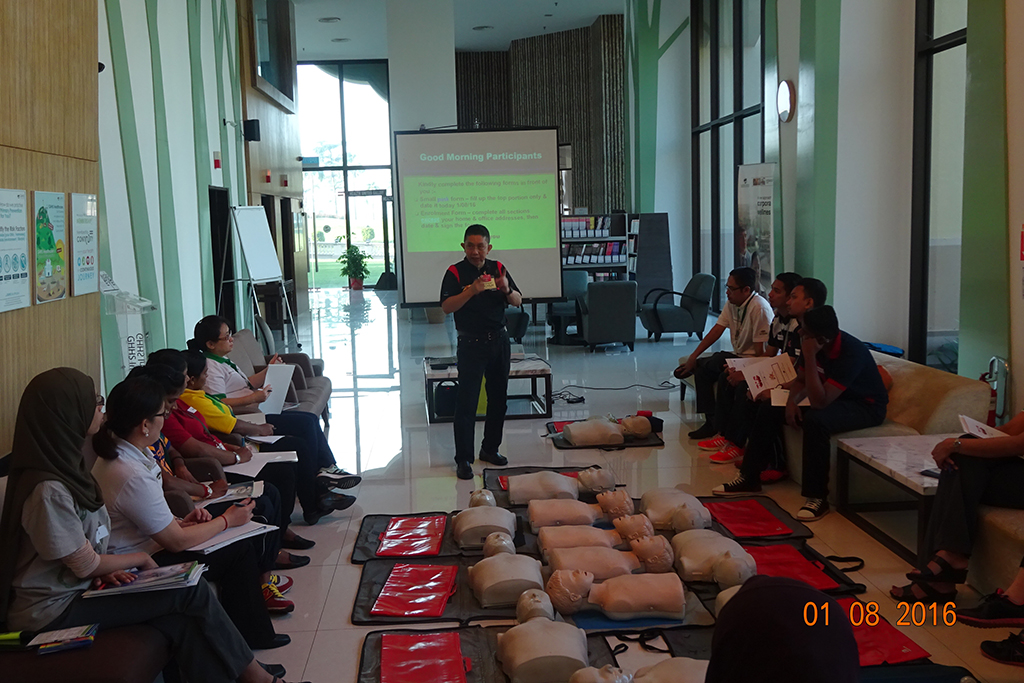 GHHS Healthcare centre was collaborating with Earthwin Emergency Academy Sdn Bhd to conduct a BASIC LIFE SUPPORT TRAINING
On 1 Aug 2016, for total number of 21 staffs from varies department with the objective of:
To equip the staffs with the necessary skills and knowledge to handle respiratory & cardiac emergencies.
To have the knowledge to perform competent resuscitation procedures for victims of cardiac and respiratory arrests.
The course (based on 2015 AHA Guidelines) was conducted by a panel of experience instructors in the fields of Accident and Emergency, Intensive Care, Coronary Care and related disciplines.
It comprises:
Adult One & Two Rescuers CPR
Pediatric CPR
Adult Foreign Bodies Airway Obstruction Management
Pediatric Foreign Bodies Airway Obstruction Management
LIVE CPR
AED Use During CPR
BVM Use During CPR
Prudent Heart Living
Besides the lectures on BLS theory, many hands on practices with manikin (Adult, Child and Infant Size) and role play situations were conducted with a written test at the end of the course. All the participants demonstrated a satisfactory level of competency in the practical skills and scored a high marks in the written test.